Melt Utility
Audubon Metals, 3055 Ohio Drive, Henderson, Kentucky, United States of America
Req #3324
Wednesday, November 16, 2022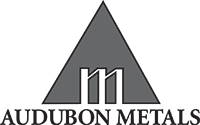 Melt Utility
Position Overview:
The Melt Utility position is a fast paced position dealing with hot metal packaging, staging, and requiring strenous, repetitive physical activity with focus on safety and quality.  Finished hot metal product will average between 300-400 degrees in the initial phase of the packaging process.
Essential Job Functions:
Inspection of finished product- ensure finished product meets appropriate customer dimension requirements through the use of various tools.

 

Monitor and record ingot temperatures at the beginning, middle, and end of heat processes and appropriate notifications of temperatures, and communicate/record temperatures outside of specifications.
Monitor the release of ingots from respective molds as well as release intervals.

Oversee air hammer operation to ensure proper mold set and release.

Immediate communication of failed ingot releases to supervision.

Proper use of hand tools to inspect ingots for non-conformances.

Verification of heat numbers to production schedule

Proper disposal and recording of non-conforming ingots through Ingot line processing data system.
Ensure finished product is correctly weighed and information is input into company production system.
Monitor stacker machine for proper operation.
Operation of ingot banding machine.
Operation of automated sow line- to consist of powering control panels, preheaters, temperature controls, usage of auto modes, covering of molds, skimming molten sows, usage of water sprayers, monitor vacuum pressures, pulling sows, recording product weights in production system.
Transportation of product to assigned warehouse locations.
Other duties assigned as needed.
Skills:
Active Listening - Giving full attention to what other people are saying, taking time to understand the points being made, asking questions as appropriate, and not interrupting at inappropriate times.
Visual Alertness/Attentiveness -

Must be able to remain visually alert to surroundings in the department

Speaking - Talking to others to convey information effectively.
Coordination - Adjusting actions in relation to others' actions.
Critical Thinking - Using logic and reasoning to identify the strengths and weaknesses of alternative solutions, conclusions or approaches to problems.
Math Skills –

The ability to compute and understand basic math.

Must be able to report to shift on time and as scheduled.
Physical Requirements:
Must be able to perform essential duties in a work environment of temperature extremes.

 

Must be able to stand and walk for extended periods of time in a hot or cold environment. Standard shift is 12 hours.
Must be able to frequently move, lift, carry, push and pull materials weighing up to 50 lbs.
Must be able to bend, stoop, crawl, squat, sit, balance, twist at the waist & neck, and/or crouch to perform work over the duration of the shift.
Must be able to function in a loud, dusty, hot, cold, or humid environment for the duration of the shift.

Must be able to wear a respirator or dust mask, as needed.
Air may be stagnant from time to time in this area.

Must be able to climb stairs and work on platforms at various heights.
Must be able to periodically work in a confined space.
Must be able to withstand motion sickness; may have to periodically watch product on a moving conveyor belt and vibrations can be felt in the dryer area.
Education and Experience
High school diploma or equivalent preferred.
Company Benefits:

Competitive Wages

Preferred Operations Schedule (2-2-3, non-rotating)

Medical, Dental, Vision & Life Insurance

Profit Sharing

Paid Vacations & Holidays

Access to an Employee Fitness Center

401k Retirement Plan

Wellness Incentives

Short Term Disability

Employee Assistance Program

New Hire Referral Bonus Program

Tuition Reimbursement 
Company Website:
Follow Us On:   
   
Audubon Metals LLC offers a competitive pay and benefit package.  Full-time employees are eligible for Medical/Dental/Vision/Life Insurance coverage and potential profit sharing incentives, tuition reimbursement, paid vacation and holidays, and 401(k) company match.

Audubon Metals LLC is an Equal Opportunity Employer that actively seeks workplace diversity.  M/F/D/V are encouraged to apply. 
Other details
Job Family

LABORER

Pay Type

Hourly

Employment Indicator

Regular

Travel Required

No

Travel %

0

Required Education

High School
Audubon Metals, 3055 Ohio Drive, Henderson, Kentucky, United States of America